The Way Camping Should Be
Searsport Shores Ocean Campground offers old-fashioned RV,
Cabin & Tent camping fun in a family atmosphere.
 Find us in the geographical center of Maine's beautiful coastline.  Camp here and IF you get restless, enjoy day-tripping destinations from bustling Bar Harbor & Acadia National Park to Historic Castine & Stonington. Our family has owned and managed this park every day for 30 years, we promise to treat you like a favorite cousin who's dropped in for a relaxing stay. ❤️ Astrig & Steve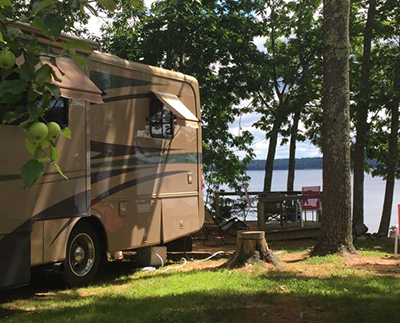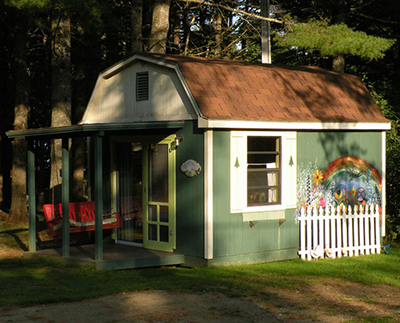 "Number 1 Most Beautiful Campground in Maine"
This Maine campground puts the ocean at your doorstep and picturesque Maine Harbors around every corner. Worried about Maine weather? We'll help you find lighthouses in the fog, blueberries in every restaurant and lobsters straight from the ocean every day. In the meantime, it's not too early to start planning a few hikes before you visit us!
Imagine your Facebook update: Spent the morning kayaking on Penobscot Bay…scanned the shoreline for seals and herons, watched the osprey fishing over head…until I jumped~ there was a dolphin within arm's reach of the kayak! Oh, and the Instagram images are even more amazing...Wish you were here!
Our beach is a wonderful mix of gravely sand, cobblestones and glacial rocks...perfect for exploring tidepools, swimming and hunting for seaglass. Wheelchair accessible and child friendly, you won't find any mudflats, undertows or sharp drop offs here.
Searsport Shores, one of New England's finest campgrounds
We're family owned and managed...Steven and Astrig live on-site and take an active role in every aspect of the campground.  Don't just expect a place to park...join a welcoming community of travelers!
40 acres of ocean, gardens and pastures with 1/4 mile private beach. 125 camping sites, some for huge RVs, others for backpacking tents. Sprinkled around the park are cabins, a garden kitchen and and oceanfront dining pavilion.
Resident artist provides opportunity to explore weaving, photography, carving, nature crafts & a variety of other interesting passions.
What would make your vacation perfect? Let us help you plan seven wonderful days all within one hour of your campsite.
Makers Guild organizes events that showcase hand-crafts, traditional music, and local food in the outdoor setting and raises funds for community music and teaching initiatives. We bring together different ages and backgrounds, experiences, and interests, drawing on both local and global perspectives for inspiration and materials.
Searsport Shores Camp Ocean accommodates all RV's and offers a separate tenting area along the ocean beach. We welcome well behaved children and pets, providing plenty for them to do.
Searsport Shores is located right on Route 1.
No windy dirt roads, no tight turns. Just turn into our wide driveway and come straight to the store/registration desk where we'll greet you with a smile.
We host music and jamming on Monday and Wednesday nights all summer from June through September.
Our artist in residence calendar is full again in 2023 offering a flexible combination of art programs for drop in participation and focused workshops.
Check out our Calendar of Events page to start exploring.